Building beautifully simple websites
About Me
Since 2013, I've built over 100 websites for personal brands, startups, nonprofits and small businesses across the United States.
Clients enjoy working one-on-one with me to bring their ideas to life and rely on me as their trusted advisor for all things web-related.
As a solopreneur working from home, I'm able to keep overhead minimal and prices competitive. Quotes are always a fixed price, so you never have to worry about your project going over-budget.
Lastly, I practice the principles of deep work to build websites with abnormal efficiency. My standard turn-around time from signed contract to fully-functional website preview is typically two weeks or less.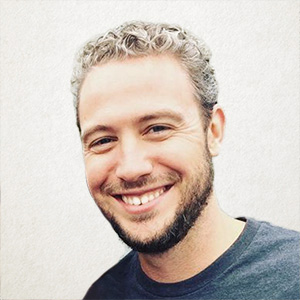 Mike Hirst
Founder
Client Testimonials
Mike is a rock star! He listens, shares, communicates and execute. My brand was in need of a visual reboot, he captured the essence of my passion, gift and message via our FaceTime chat. Now, that is what I call responsive.
I am absolutely thrilled with the redesign and upgrade of AskTheMoneyCoach.com. Mike Hirst was extremely easy to work with. He clearly explained how to improve our site and made many smart recommendations during the process. I use to think that it would be impossible for a WordPress based site as large as ours to load in under one second. I was pleasantly surprised to see how our site not only loads extremely fast, but looks fantastic.
Mike made the overwhelming task of creating a unique website for my business a breeze. He was responsive, patient, creative and thoughtful in his approach to design and with me and I couldn't be more pleased with the result of all his incredibly hard work. HUGE thank you!
The Echols Firm, LLC recently hired Mike Hirst to build our company website. The work Mike did was exceptional in quality. He was extremely professional during the entire process and was able to finish the project efficiently. Mike was great at teaching us how to make changes to the website ourselves, but is also always available if we are unsure how to tackle an issue. Our firm has received numerous compliments on how professional the new website looks. We would highly recommend Mike's work to anyone looking to create a professional and functional website.
Mike is the best web designer ever. He really did a great job creating my website. Super professional and so helpful. I'm really happy with his work and will definitely recommend him to all my friends.
It was a pleasure working with Mike on the redesign of my website. He was very professional, clear of the expectations and transparent by putting everything in writing so both parties knew what was expected for a successful end product. I am not a millenial, so it was foreign to me to never meet someone and do business through email. I trusted Mike throughout the process and have an amazing product he delivered without every meeting him in person. My money was well spent with Mike and he is great at what he has established as his business.
We recently hired Mike Hirst to update our website. While we had an idea of what we wanted in a website, as the project proceeded our vision evolved. Mike listened carefully, remained patient, and delivered all of what we were asking for. Perhaps most impressive is the fact that we asked Mike to do something he had not previously done and he did his research, figured it out, and delivered it the next week. He didn't see it as going the extra mile but rather simply doing his job. I'll use Mike Hirst's own words to validate the company's capabilities. In the middle of the project, Mike said the following: "I will do my absolute best to make this thing perfect." Perfection is impossible but Mike did his best and we could not be more pleased with the outcome. I'd recommend Mike Hirst to any business looking to improve their website.
Greencastle Consulting recently hired Mike Hirst to update our company website. He did an outstanding job and provided great advice throughout the project. Start to finish was a relatively short amount of time, but the website looks great. He also taught us how to maintain it and update content. Overall, I am very pleased to have worked with him and if you need to update or create a website – call Mike.
We contacted Mike Hirst to have our existing website re-designed. We had initially contacted a national corporate web design firm and eventually decided to work with someone local for a more personal touch. We got more than a personal touch from Mike. The process from beginning to end was entirely professional with quick responses from Mike. He is highly competent, passionate and well versed in the latest web development techniques. He even set us up with an awesome MailChimp email marketing campaign that was not included in our original package. Our expectations were completely exceeded. Call Mike Hirst if you want a powerful, high functioning and engaging website.
Mike has made our lives so incredibly easy: we give him our vision, and he makes it even better than we imagine, every time. He is always quick to respond to any questions or concerns we have, and he always adjusts our sites in a timely manner. Mike's efforts really made all the difference in getting our latest website done, and through all the changes, he was extremely patient while we found exactly the right wording for that one piece. We look forward to working with Mike again in the future and would recommend him to anyone looking to create an all-around great website.
Mike Hirst was recommended by a friend of mine who was a client. After having some challenges with other website designers, we were looking for someone who could deliver an excellent website while being cost-effective since we are a startup. Mike exceeded our expectations not only in the design, but his patience and ability to adapt to our needs as the original scope of the project was delayed by a few weeks. When making a decision to start a business, your website becomes a powerful marketing tool to engage customers. It's also important to work with someone who is willing to adapt to your needs as your business evolves. Mike Hirst understands this and his ability to take feedback and make changes made this process very seamless and engaging. If you are looking for someone to help design your site, that's dedicated, fair and passionate about what he does, you should stop looking and contact Mike.
Hiring Mike Hirst and has been one of the best decisions I've made for my business all year. He's been great to work with and thoroughly understood what I was looking for. When you hire him, you'll get an amazing, state of the art website and his straight forward, down to earth, and no nonsense approach. You won't be disappointed!
If you are looking for someone to help you design or re-design your web site, who is creative, quick, responsive and affordable, I would unhesitantly recommend Mike Hirst. He's a good listener with a strong desire to please and to do it right. Over my career I have worked with a number of other communication companies relative to web work, Mike is by far the best.
Mike Hirst did such an awesome job on our site — we just love it! When we approached him about it, he quickly turned around a full-blown, professional, amazing site in under two days! I love how he "handed over the keys" right away too, showing us how to update the content and add pages on our own! Mike is very responsive, has an eye for design, and quickly "gets" the message his clients are trying to deliver. He asks all the right questions to gets you thinking about your site's audience, as well as the information and feel you want to convey. We will highly recommend Mike Hirst's services in the future! I'm just wishing we engaged him much earlier.
Uwchlan Ambulance Corps hired Exton Web Design to create a new website for our company. We had no expertise with regards to web design and needed a company that not only could create our new website, but could also help us understand what our options were and what features would work for our organization. Mike Hirst did a great job from start to finish creating our new website. He worked seamlessly with our IT support company during the installation process and in a very short time, we were up and running with a dynamic website that not only allowed us to communicate with our community, but also allowed us to manage on-line transactions for our growing training program. His post-installation support has also been great. We highly recommend him.
I give the highest recommendation I can to Mike Hirst. I was overdue, by about 6 years, for a website redesign for my music company. Remotely, via e-mail, we were able to figure out what elements of my business were important and should be featured on the site. And in a matter of a week or two, he created a fantastic, well laid-out website that went above and beyond what I envisioned. Clean lines, photo/video/audio integration, and clear navigation (even on mobile devices).
Request a Quote
Please use the form to tell me briefly what you do and what you're looking for in your new website. If you need a redesign, be sure to include the URL of your current website.
You'll typically recieve a quote within 24 hours. We can also schedule a call to clarify your needs and discuss ideas further.
If there's anything else you need, feel free to email me at mike@extonwebdesign.com.
Tell Me About Your Project